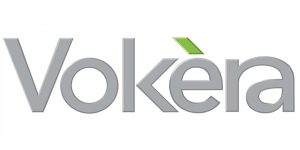 We service and repair Vokera Boilers in Edinburgh.
If your Sime boiler breaks down or you require it serviced then simply call our office to arrange for one of local Gas Engineers to visit your home at a time that is convenient to you.Our Gas Engineers carry in their vehicles a range of replacement parts to repair your Sime Boiler as quickly and efficiently as possible.
More information or book a Gas Engineer for your property
For more information or to book a Gas engineer call us on: 07952639856 and a member of our team will help you. Alternatively email us at 
Contact@Sky-Heating.co.uk
Vokera Boiler Prices, Reviews & Compare
Vokèra boilers and heating products are used by more than one and a half million customers across the UK and Ireland and is a brand trusted by homeowners and professional engineers.
They manufacture gas-fired combi, regular and system boilers that are suitable for a range of property sizes and are much more affordable than the leading boiler brands. When comparing any boilers, there are a few things to consider: output rating, efficiency, warranty and price. By comparing all of these factors, you will find the most suitable boiler for your home.
Output rating:The size of a boiler is measured in kilowatts (kW) and is known as the output rating. This output rating displays the power of the unit and, generally speaking, the higher the output, the more powerful the boiler. Vokera gas boiler range from 15 kW to 42 kW in size.
Efficiency:The efficiency rating is a measurement of how effectively a boiler is able to convert into usable energy. Burning fossil fuel, such as natural gas, produces some waste, but depending on the boiler model, some will convert more fuel into heating and hot water than others. The most efficient Vokera boilers have efficiency ratings of 94%.
Warranty:After the installation of your new boiler, you will be covered by a manufacturer warranty. This will see that you're covered in the event of an issue but the length of a warranty and what's covered will vary depending on the manufacturer and boiler model. The installation of a Vokera boiler is covered by a warranty of between 2 and 7 years.
Price:Vokera manufacture affordable boilers that could potentially cost as little as £450. Remember that boiler prices don't include the cost of installation which is typically priced at £500 – £1,000.
You can compare Vokera gas boilers alongside other manufacturers with our Boiler Comparison Tool. Simply by looking the table below or by calling us
Combi boilers have quickly become the most popular boiler type for UK homeowners. This is because they provide heating and hot water on demand by heating water from the mains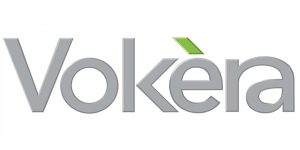 You can compare your gas boilers alongside other manufacturers with our Boiler Comparison Tool. Simply by calling us on 07952639856 or Checking the Vokèra web site